Welcome to the Virginia Department of Conservation and Recreation's 
Natural Heritage Data Explorer
This site provides interactive access to various map data representing Natural Heritage resources and other conservation values in Virginia.
 ConserveVirginia, Virginia's statewide land conservation plan, is now available here. 
The Virginia Natural Heritage Data Explorer was updated on October 23, 2023. To ensure the updates work correctly, we recommend refreshing your browser's cache. Instructions can be found here: https://www.refreshyourcache.com/en/home/
This site should be viewed in Firefox version 3.6 or higher, Google Chrome, or Safari version 3 or higher, or Internet Explorer 10 or higher.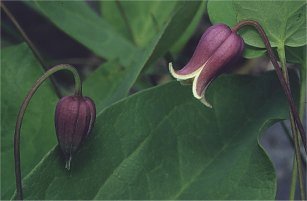 Open Access:  You do not need to register for use, nor log in, if you are interested in using the site for land use planning or conservation planning.  Anyone can freely view and create maps of conservation status and conservation values, by clicking the "Map" tab above.  Click the "Species/Communities Search" tab to search our database and create summaries of Natural Heritage Resources (i.e. rare species populations and natural communities) by conservation status ranks, counties, watersheds, and other descriptors.
Subscription Access: A subscription is required to access additional sensitive Natural Heritage Resources data, and/or to use the site for project review. If you represent a company, conservation organization or government agency looking for this service, please send an email with contact information and how your organization or company will utilize the website to nhderegister@dcr.virginia.gov. We will respond to your request within 5 business days. 
Visit our homepage for more information on the Virginia DCR – Division of Natural Heritage.